I have been 'following Louise McSharry on Instagram for a little while now and I really respect her down to earth and honest attitude, so you can imagine my surprise and glee when I read her recent Daily Edge article!
...... 'I love MuMe' ..... '
My favourite brush cleaning method' ..... I wouldn't be without it' says Louise - oh the joy of hearing such a lovely report.
you can read the full article at 
https://www.dailyedge.ie/skin-deep-brushes-and-sponges-4456543-Jan2019/
But here's the best bit:
...... 'My favorite brush cleaning method, however, involves an Irish product called 
MuMe Solid Makeup Brush Cleanser
. It's all natural, cruelty-free and comes in a vegan formula, so you don't need to feel any guilt about using it. Most importantly, however, it works. MuMe is a solid soap which comes in a little metal pot. To use it, you simply dampen your brushes, rub them back and forth across the soap, then massage them until the water comes out clean. There's no faffing around with glasses and baby shampoo and filling and refilling, you only need your soap and a sink. As you go, the pot may fill slightly with water, simply tip it out and keep going. I love MuMe, and wouldn't be without it.'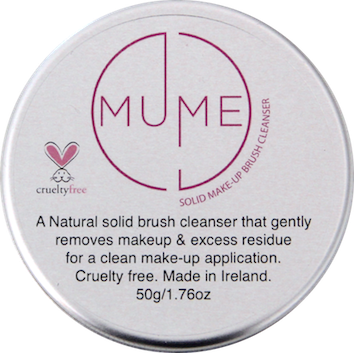 Thank you Louise :)